Founded in Twillingate, Newfoundland, our mission is not just to sell houses but to build neighbourhoods and help make each community we serve a little bit better. We are more than real estate salespeople; we are coaches, parents, volunteers, and dedicated professionals eager to assist in any way we can.
After enjoying a 20 year career in medical device sales/sales management, Bobby moved to Twillingate and launched Rock Adventures, a sea-kayaking business. Realizing he could only paddle a few months a year and recognizing the need for a local real estate professional, he would get licensed and launch Outport Realty.
Rock Adventures now has kayak guides running the day to day operations while Bobby focuses on the growth of Outport. Along with the two companies, Bobby is the Race Director for the Rockcut Ultra, a trail running race in Twillingate. He is also the Director of Referees for the Twillingate/NWI Hockey Association, co-chair of Twillingate Trails Committee, and previously sat on the board of Adventure Central and Paddle Canada's Marketing Committee.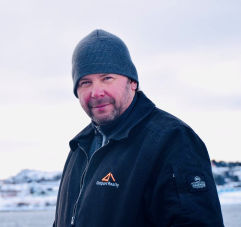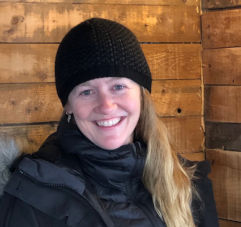 Office Manager/Property Manager
Throughout her career, Marie launched an American bank in the Canadian market, worked as a communications advisor to an HIV & AIDS NGO in Africa, and founded an award winning division of a Toronto-based Advertising agency, which focused on non-for-profit and cause marketing campaigns.
Upon moving to Twillingate, Marie would rely on her diverse background to secure the role of Twillingate's Town Manager where she was responsible for the day-to-day management of the Town's operations, finances and implementation of strategic initiatives. Marie held this position from Nov. 2017 until June 2021, when she would join Outport Realty as a Founding Partner. Marie currently runs the Property Management Division and is the office manager for both Outport Realty and Rock Adventures. Marie also volunteers with the Twillingate Trails Committee and is an integral part of the Rockcut Ultra.
Property Experience Manager
For over 20 years, Tara has been living in and loving the beautiful town of Twillingate where she has worked and volunteered in a variety of roles in customer service, tourism, hospitality, and event planning. In 2020, Tara received her diploma in Business Administration and has since completed a one year contract working with Adventure Central Newfoundland as their Community Tourism Developer. In this role, she successfully created tourism resources, social media content, and worked closely with tourism operators in Central Newfoundland. Tara's experiences, knowledge and passion for tourism have molded her into a customer service specialist whom we are now happy to have as part of our Outport Realty team.
Tara is very much a people person who prides herself on making meaningful connections with everyone she meets. With her experience in hospitality and in-depth knowledge of what makes our area so special, Tara is an ideal property manager and host. You can be certain she will go above and beyond to ensure all our guests have a memorable stay, whether it's relaxing at one of our beautiful properties or out exploring and enjoying all the charm Twillingate has to offer.